The quality of bedsheets is the key to your goodnight's sleep. The best bedding sets goes a long way in emphasizing your sleep experience and comfort. The best part of our day is to enter our bedroom, slip into our comfy pajamas and take a cozy sleep on the bed. Bedtime after a long hectic day is always a moment of absolute joy, thanks to the vibrant designs, color, and material of bed sheets that wrap around your body.
Your bedroom is one of the most essential rooms of the house, so it is important to take care of it. The best way by which you can improve your comfy nights is by creating impeccable bedding. There are various considerations to make when you are choosing what best suits you like the material type, size, and color.
If you are looking to buy bedding sets online then you are in the right place. Read on our guide to the best bedding sets to buy in 2023.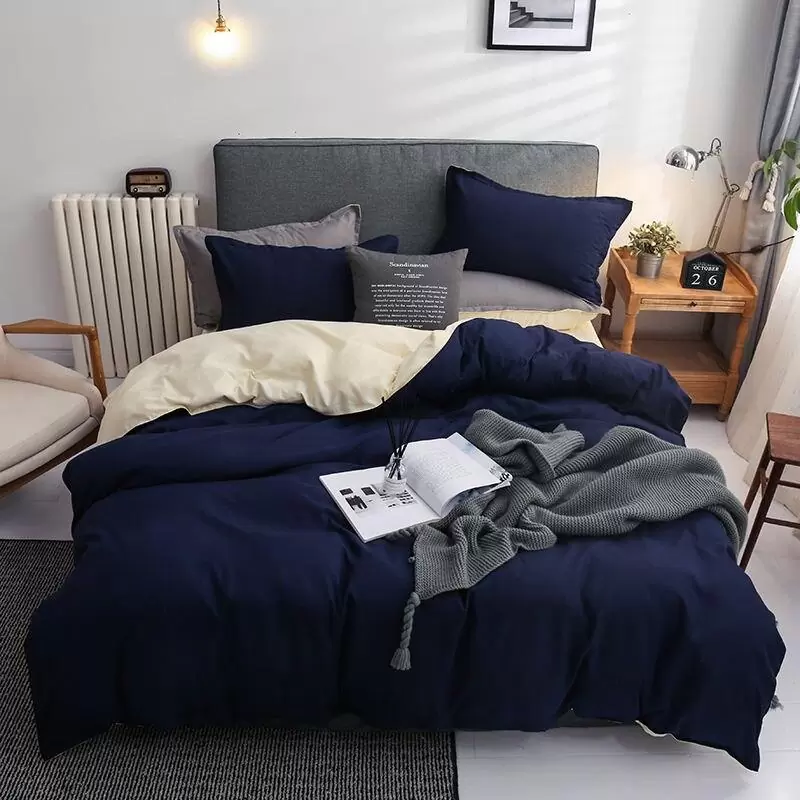 Factor to consider when buying the best bedding set
Before shopping for your best bedding set, ensure to consider the following factors.
Fabric materials: Bedsheets are available in various materials like cotton, silk, polyester, linen, and flannel.
Cotton: Cotton is one of the most popular choices for bedding material for many years because the fiber is soft, comfortable, durable, and gives a natural feel against your skin. So this makes it a perfect choice for the summer seasons. But be warned: there are many instances where brands falsely label sheets with premium fibers.
Polyester: Polyester sheets are made up of synthetic material which makes them a cost-effective option. They are shrink resistant and wrinkle resistant than cotton sheets. But they are not as luxurious as cotton sheets because polyester sheets usually give a synthetic feel. They are easy to wash because you can simply put them in the washing machine and the dryer.
Linen: Linen fabric is a great choice for hot and sleepers. It is the most natural fabric made up of flax and is a more durable and stronger alternative to cotton. Because the hollow fibers absorb moisture from the air and help to keep you cool in summer and warm in winter. It is more durable than cotton and with each use, it gets softer.
Silk: High on the list is the silk material. It is the most expensive fabric in bedsheets and is very finicky to maintain. It is made up of silkworms and gives a lustrous feel. It has a beautiful drape style and is very smooth with no frizz, or no-snag surface. In warm months, silk helps to draw heat and moisture from the body and in colder months silk threads act as an insulating barrier as they capture the warm air from the body.
Color and design: Once you have decided the type of fabric material you want to go with, now you have to move to another factor which is the design and the look of your sheets. There are multiple options to choose from as you can go with classic white, pastels bedsheets, color block bedsheet, floral prints, neutral shades, colorful borders, specially designed kids bedding sets, and many more. There are endless options available. The color combination of your bed sheet should increase the curb appeal of your bedroom and it should look modern and sophisticated.
So are you guys ready to snooze on? Following are some of the best bedding sets just for you:
Bedding sets pure cotton soft comforter duvet cover pillow bedding cover 3 PCS bed set: Does your bedroom require a refresh? If yes then we have found a perfectly bold bed sheet set for your room. This will definitely add up poise and flair to your bedroom decor. The material of the sheet is 100% cotton and is available in 3 sizes i.e is for a single bed, double bed, and queen size bed.
Cartoon pink love symbol kids bedding sets: If you are looking for kids bedding sets then this is one is the perfect option to go with. Your child will definitely love this whimsical ensemble in the room. The bedsheet features a pink love symbol on it that will serve as a perfect place to play with their toys. The complete bed set comes with a duvet cover and 2 pillowcases.
Polyester bedding sets duvet cover comfortable bed linens: Linen is one of the finest sheet materials and it lasts for decades if cared for properly. Add some texture, style, and comfort to your bedroom by choosing this soft and breathable comfortable bedding set. You can also choose between different colors like gray, pink, black, green, and blue.
Printed bedding sets nordic lattice duvet cover pillowcase bed sheets quilt sets: If you are hunting for that luxurious microfiber material sheet then look no further! This duvet cover pillowcase bed sheet is made from microfiber and cotton material. Not only this, it is best suited for spring, summer, autumn, and winter seasons. The product includes a 1pcs duvet cover, 1 pcs flat bed sheet, 2 pillowcases, and has a high definition digital print on it.
Solid color bedding sets king size: If you are searching for a year-round solution then this solid color bedding set will fulfill your wildest dream. Breathable, durable, and made from 100% polyester, this superior king-size bedding set will provide warmth and comfort and leaves you raving "wow it feels good to the skin". This solid color 3 pcs bedding set will bring an eye-catching and fun look to your bedroom.
Conclusion:
We hope this guide to buying bedding sets helps you in making the right decision.
Discover the best bedding sets to decorate your bedroom with Festive Outlets. Check out our collection of best bedding products on our website and ask any queries related to our services and products. Our experts are here to help you choose the best bedding set in 2023 for your home.
Happy shopping!