Product Description
【Name】: Water-absorbing and oil-absorbing long kitchen rug
【Material】: Polyester, PVC
【Thickness】: about 5MM
【Size】: 40x60cm
40x120cm
50x80cm
50x150cm
50x180cm
50x200cm
60x90cm
60x160cm
【Selling point】 Water-absorbing, oil-absorbing, non-slip and dirt-resistant
【Scope of application】: kitchen, balcony, bathroom, live room , hall, bedroom
【Washing method】: vacuuming, washing with water
Real customer photo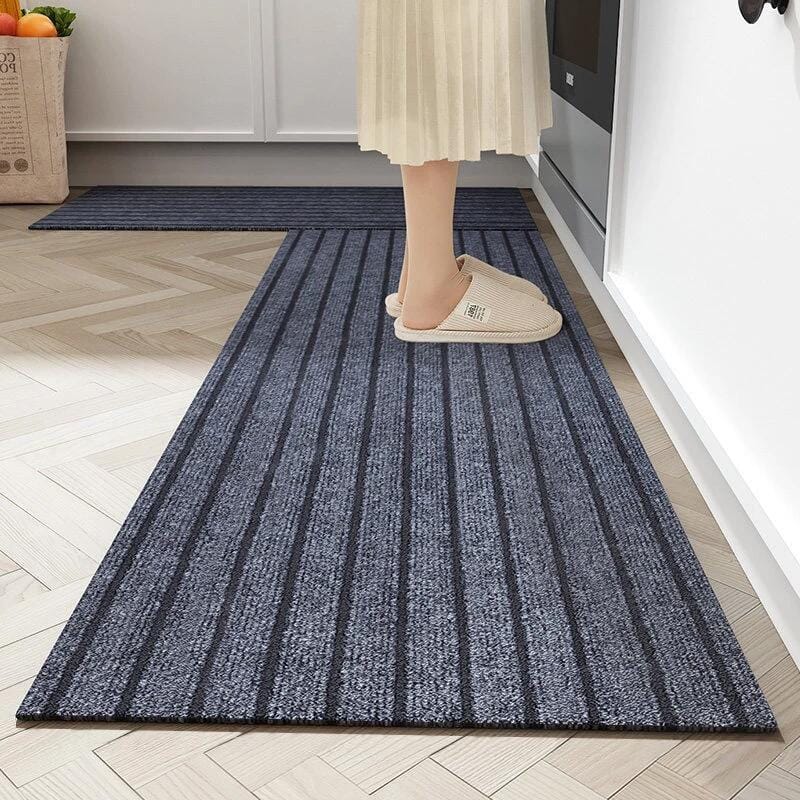 Quickly absorb stains
Easy to take care of
The groove design can effectively scrape the dirt from the shoes
【Please note: the carpet is not edged】
TPR non-slip bottom
No need for hemming, it can be cut into the shape you want
Moderate thickness, about 5mm
3 colors available
◆ Matters needing attention:
1. Due to scanning, shooting and other reasons, there are subtle
differences between the actual product and the picture. If you are very concerned about the color, please contact the online customer service to ask for the actual product picture;
2. Since the carpet has been folded and packaged, you will feel some creases when you receive the package and open the package. You only need to shake it vigorously or press it with a heavy object to make the carpet smooth.
3. If the carpet is hairy, it will be squeezed due to the folding and packing. You only need to shake the carpet, it can be the same as the picture show.
4. Since the carpet is a soft material, there may be an error of 1-3 cm. If you cannot accept it at all, please do not buy it.We apologize for the
inconvenience caused to you!
If you are satisfied with our products and services, please give us 5 stars and positive comments!